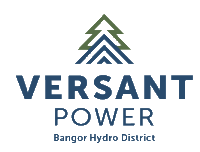 Documents



Standards of Conduct















Performance Metrics





Business Practices, Waivers, and Exemptions






Schedule 20A












Schedule 21















ATC Information



Schedule 20A











Schedule 21










BHE OASIS, T-Rates, TTC Info





Transmission Outages




Information and Services for Phase I/II HDVC-TF



Interconnection information



NERC Transmission Load Relief



OASIS Registration



Special Notices





Tariff




OASIS Notices




BHE Misc


Oasis Banner



Welcome to Emera Maine - Bangor Hydro District (BHE)

Through their affiliate Maine Electric Power Company (MEPCO), Central Maine Power Company (CMP) and Emera Maine (collectively the Transmission Sponsors) are proposing the Maine Renewable Energy Interconnect (MREI) in response to the Notice of Request for Proposals from Private Developers for Clean Energy and Transmission dated November 12, 2015 (RFP) from the states of Massachusetts, Connecticut and Rhode Island. The Transmission Sponsors propose the MREI Transmission Project in combination with corresponding proposals for Qualified Clean Energy and Renewable Energy Credits (RECs) via Power Purchase Agreements (PPAs) of the MREI Clean Energy Projects in a series of joint bids for "Qualified Clean Energy and/or RECs via PPA with a Transmission Project under FERC Tariff" pursuant to Section 1.2.2.2 of the RFP. The MREI Clean Energy Projects provide up to 1,200 MW of wind generation capacity. These Clean Energy Projects, together with the MREI Transmission Project, will provide incremental Qualified Clean Energy deliverable on a generally unconstrained basis for the benefit of customers of Connecticut, Massachusetts and Rhode Island and elsewhere in New England. MEPCO has filed an Interconnection Request for MREI to be treated as an Elective Transmission Upgrade under Schedule 25 to Section II the ISO New England Open Access Transmission Tariff. Pursuant to Section 3.4 of Schedule 25, before participating in a Scoping Meeting with an Interconnection Customer that is also an Affiliate, an Interconnecting Transmission Owner shall post on OASIS an advance notice of its intent to do so. Emera Maine will be an Interconnecting Transmission Owner for the MREI project and therefore hereby provides notice of its intent to conduct a Scoping Meeting for this project on February 11, 2016.



©2001-2010 OATI webOasisTM/SM - Open Access Technology International, Inc. All Rights Reserved.